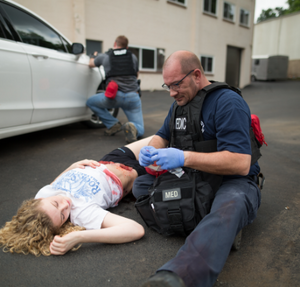 TRAIN MORE, BLEED LESS®
Techline Technologies, Inc. also offers certified medical training programs, preparing students for "real world" scenarios. We utilize experienced instructors who have taught for both the military and civilian agencies.

Our instructors come from a variety of backgrounds and bring expertise learned both on the battlefield and the streets to our classes. Combined with use of the Techline family of manikins and wounds, this enables students to conduct clinically appropriate responses to life saving interventions on wounds that look and feel real.